The Screaming Mike Hawkins Story
If you've read Collapse or 4 Hours you may have noticed that excerpts of songs by Screaming Mike Hawkins and the Lamentations are featured in both books. This is courtesy of the fine folks at Paladian Records and Lamentable Sounds Ltd (a very big thank you to them for their permissions). Being a fan of the band, I thought it might be fitting to share a little of their story.
Michael Hawkins and his five piece backing group The Lamentations appeared on the music scene in the early Fifties when they signed for Paladian Records. Little is known of their origins other than that they emerged from the backstreets of Birmingham and quickly gathered a cult following. They came complete with a sound redolent of the blues and lyrical content that had a somewhat haunting and melancholy quality.
It's a popular misconception that Mike Hawkins acquired the 'Screaming' tag because of his tendency to pepper his vocal delivery with the occasional screech or shriek, the odd whisper or wail. Whilst this is undoubtedly true, it isn't the real reason for the nickname.
As an aside, Mike had a rich and mellifluous voice. Once described by one respected music journalist as being like listening to 'the sound of honeyed whiskey spiced with poison and regret.'
In reality, he was first dubbed Screaming Mike Hawkins because of his unique guitar style. It was said that Mike was one of the few people on the planet who could make a guitar scream like a man in torment. He was famed for his mastery of the instrument. Often during gigs, he would lapse into short spells of classical playing that demonstrated all of the skill of a virtuoso, only to suddenly switch back to plaintive blues rhythms.
The guitar itself has achieved a near legendary status. Inexplicably, but always lovingly, referred to as 'Dora' by Mike himself, it was of no recognised manufacturer or brand. The story goes that it was hand crafted by an unknown maker and obtained in a bar-room dispute when Mike was a young man. He utilised an antique coin as a plectrum and in an interview is reported to have said: "Dora and that damn coin are worth more than all the royalties I ever got or am ever likely to earn."
In 1969, Mike and the Lamentations split with Paladian Records after the singer was involved in a fracas with Buddy Brown, the owner of the label. Mike was accused of punching Buddy Brown in the face and breaking his jaw after the impresario had ordered the band to make an album of covers. At the trial, Mike said: "I ain't never recorded someone else's song and I ain't about to start at that arsehole's say-so."
Concerning the alleged assault, Mike was equally forthright.
"Sure, I was offended by the suggestion. Sure, I was sorely tempted to bust him in the mouth. But I didn't because I'm a God-fearing' man and don't abide violence. Instead, I walked out and Buddy, in his rush to come after me, ran into the door."
Mike was acquitted and after some legal wrangling, the contract between Paladian and the group was dissolved.
In 1971, tragedy struck. The band were booked on an American tour but Mike was ill and it was decided that The Lamentations would fly ahead to continue with preparations. Somewhere over the Atlantic, their flight disappeared. The five members of the group, along with seventy-four other passengers and the entire crew, were lost. No wreckage was ever discovered. The search was abandoned after a short period and, amidst concerns over air safety and in a very different socio-political era, the incident received little publicity.
Mike was said to have been devastated. Nevertheless, trooper and true professional that he was, in the years after the accident he toured extensively across Europe and the States. Solo and without a recording contract, he reverted to his roots, playing clubs and small venues.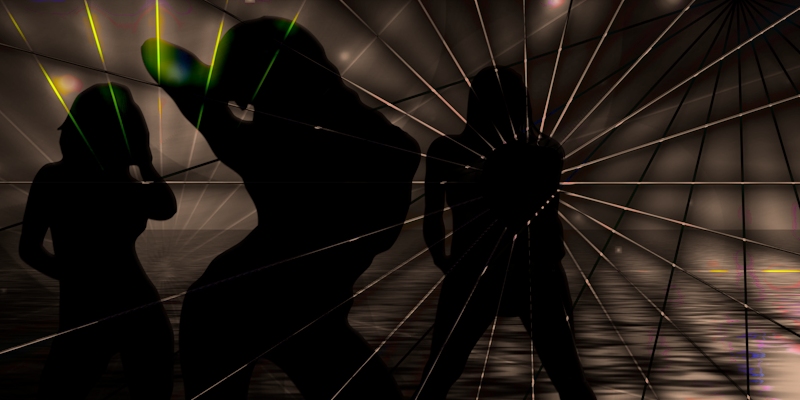 In 1973, Mike was joined by a new, all female, backing band. The Sinful Sisters were a four-piece outfit that appeared out of nowhere. According to Mike, he found them playing in a dingy Cannockian bar that was crawling with drunks and drug addicts. In a rare radio interview, he admitted to being knocked out with their musical ability. Always one for the ladies, Mike added: "They kinda looked decent as well".
1974 saw Mike and The Sisters form one of the first of the coming wave of independent record labels. Lamentable Sounds was named for The Lamentations. A tribute to tragically absent friends.
Screaming Mike Hawkins and The Sinful Sisters maintained a steady if unremarkable following in the years after their formation. They gigged and recorded right up until Mike's death at the turn of the century.
There is some confusion around his precise date of birth. At the time of his passing, he was thought to be in his late eighties, although there is no birth certificate to verify the fact. Despite being a worldwide traveller, Mike remained living in the Midlands and kept a home in Harmsworth Wood on the outskirts of Birmingham.
It was here that he was murdered in 1999.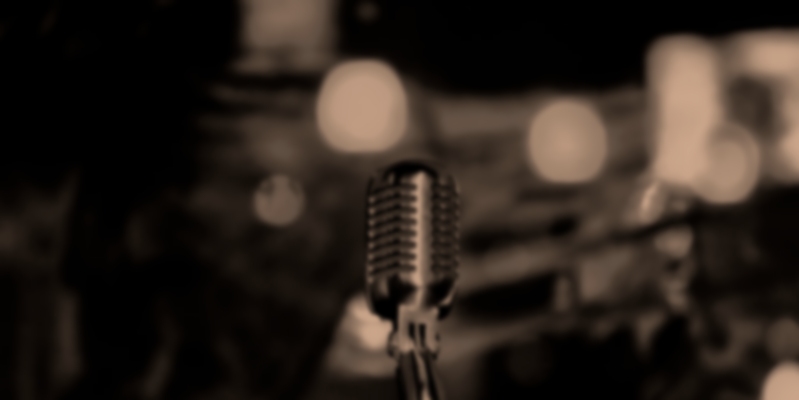 Specific details of the crime were withheld at the time for fear of copycat killings and in an effort to control the ongoing investigation. What has come to light since could accurately be described as horrifying. Mike's body was discovered eviscerated and nailed to the wall of the recording studio at his home. The brads employed in the murder had been ripped from the floorboards of the studio. His partially eaten heart was found a few feet from the body. Human bite marks were identified on the tissue of the organ.
Retired Detective Inspector Paul Lorimer was said to have commented privately that it was "the most gruesome and disturbing crime scene that he had ever witnessed".
No one was ever arrested for the murder of Michael Hawkins and the investigation is still open. His beloved guitar 'Dora' and idiosyncratic coin plectrum were never recovered. It is suspected that they were stolen in the attack although there is no firm evidence to support this conclusion.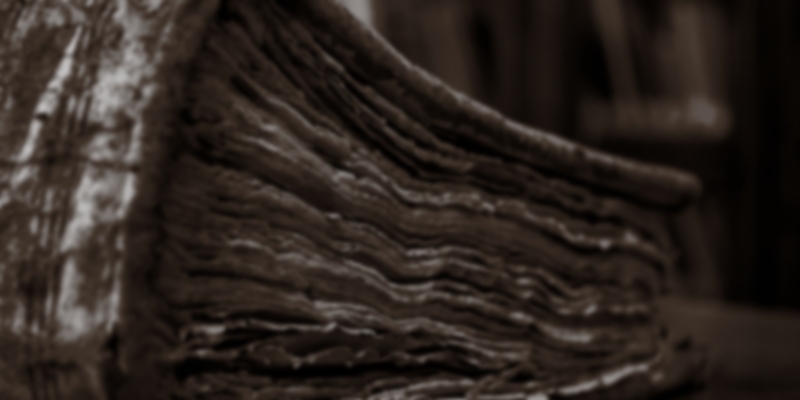 Posthumously hailed by some as the forgotten father of British blues, Hawkins left a considerable body of work. Rumours persist about an unpublished catalogue, the now near-mythical Lost Songbook.
The Screaming Mike Hawkins story fascinates me and I'll do doubt reference his lyrics in future books.
John Leonard, December 2016.