Ten Top Tales of Apocalypse
You're always a reader first. Long before I published anything, I'd fallen in love with reading and Apocalyptic stories in particular.
This list isn't by any means definitive, but they're all great reads if you like post-apocalyptic novels, end of the world tales, dystopian futures.
By the way, the images link to the relevant Amazon pages if you want to read more about them.
1. The Stand by Stephen King.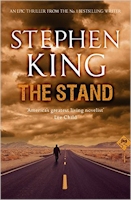 Man-made plague, a near extinction level event, good and evil.
The Stand has it all. Along with a writing style that's helped make Stephen King the master of modern horror.
It's a weighty tome, with the standard edition coming in at about a thousand pages. If you're good with that, you might want to opt for the uncut version which is longer and even better.
---
2. The Passage by Justin Cronin.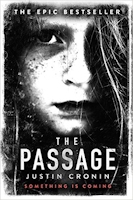 An epic apocalyptic tale that's beautifully written. Justin Cronin is, quite rightly, highly rated.
It's an apocalypse that draws from the vampire mythology, in this instance caused by scientific experimentation. A nice mix.
Another chunky read that engages all the way.
---
3. The Road by Cormac McCarthy.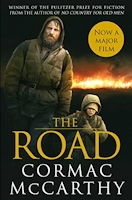 Bleak, brutal and beautiful. A father and son journey through a blasted, post apocalyptic world on a questionable quest.
An environmental nightmare that strikes a deeply personal note with the father/son relationship.
The film is an excellent example of adaptation.
---
4. Oryx and Crake by Margaret Atwood.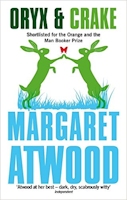 A mysterious catastrophe, slowly revealed, has devastated the population. A lone man. Genetic engineering.
Haunting and original.
A somewhat literary apocalypse, admirably imagined, a book that enriches the reader.
---
5. Swan Song by Robert McCammon.
In many ways reminiscent of Stephen King's The Stand – and quite possibly forever in its shadow.
Another epic story with a host of well-rounded characters. Good and evil at the end of times.
Once again, a long book – all the more to enjoy.
---
6. Outpost by Adam Baker.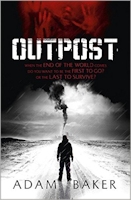 An oil refinery crew marooned in the Arctic as the world is ravaged by pandemic. They struggle to survive, unaware that the contagion is heading their way.
Suggestions of zombie alien origin and a sci-fi edge.
An underrated gem, especially if you like Adam Baker's razorblade prose.
---
7. I am Legend by Richard Matheson.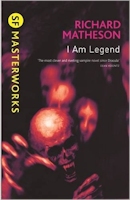 Humanity has fallen to vampires with the protagonist apparently the only survivor.
The influences of this book can be felt in more modern works.
You may well have seen the Will Smith film, but be prepared, the original book is somewhat different.
---
8. The Day of the Triffids by John Wyndham.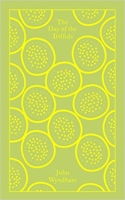 A meteor shower that blinds those who witness it and giant, venomous plants that can walk.
Original and influential.
It may seem a little tame in some ways now, but this is still a classic apocalyptic story.
---
9. The Infection by Craig DiLouie.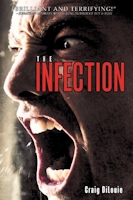 Infection, zombies and mutation, what more could you want. It's a killer cocktail.
More maybe? There is a follow up book.
The zombie novel may get a bad press but this is an enjoyable take on it.
---
10.Bird Box by Josh Malerman.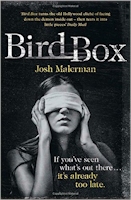 There's something awful out there. No one knows what it is, but one glimpse can cause madness and violence.
Set several years after the nightmare began, the story is a mixture of past and present.
Full of suspense and subtle touches.
---
I know, I know, the list ought to be longer. There are omissions.
Is he some sort of crazy-fool simpleton, how the hell isn't _____ by _____ in there?
I agree. This was off the top of my head, a spur of the moment idea.
Lightbulb! Let's make a list of ten belting apocalyptic novels.
By the way, the order isn't a ranking – these are simply ten geat apocalyptic books and the numbers are there for reference. In most ways it's unfair to even attempt to rank books and that wasn't the purpose here.
Save
Save
Save
Save
Save
Save
Save
Save
Save
Save
Save
Save
Save
Save
Save
Save
Save
Save
Save
Save
Save
Save
Save
Save
Save
Save