The sweeping sickness, a global pandemic.
Billions lie fallen, gripped by an unknown affliction.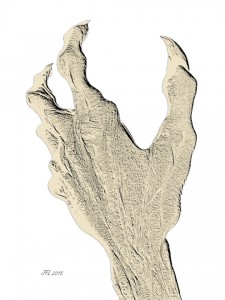 Hope is all the few survivors have. Hope that the collapsed will recover and wake again.
But waking is when the real nightmare begins…
---
A mystery illness sweeps the globe. In a matter of days, the world stands on the brink of collapse. After a few unbelievable and devastating days, a small percentage of the population remains unaffected.

With incalculable numbers lying unconscious, those lucky enough to be immune are left with the impossible task of coming to terms with the situation. All they have is hope. The hope that the fallen will recover from their coma-like state, the hope that civilisation will be saved from catastrophe.

When the collapsed come back, the end will begin.

Collapse is the story of a handful individuals as they attempt to retain their humanity …and survive a world where monsters swarm every street.
---
Collapse is the first novel of the new Ferine Apocalypse series.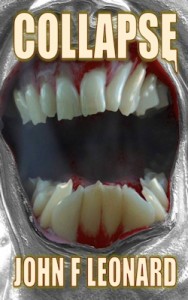 Stories of survival in the face of unrelenting horror.
But what cost survival?
The immune, those fortunate enough to be unchanged, have very few choices left, and none of them are good. As the Banjo Man says, days are dark and living ain't what it used to be.
George Lowton, a twelve year old boy forced into an unthinkable act by unimaginable circumstances, his last hope an unreachable brother.
Sam Scott, an ordinary woman confronted by a far from ordinary situation. The only thing she has worth saving is her sanity.
Joe Byrne,  a man tortured by the past, daunted by his own failings, and appalled by a future where danger looms at every turn. More appalled yet by the inadequacy that lurks within him.
These are just a few of the characters in this, the first tale of the Ferine World.
Collapse, Novel – John F Leonard.